TRYBU TV
---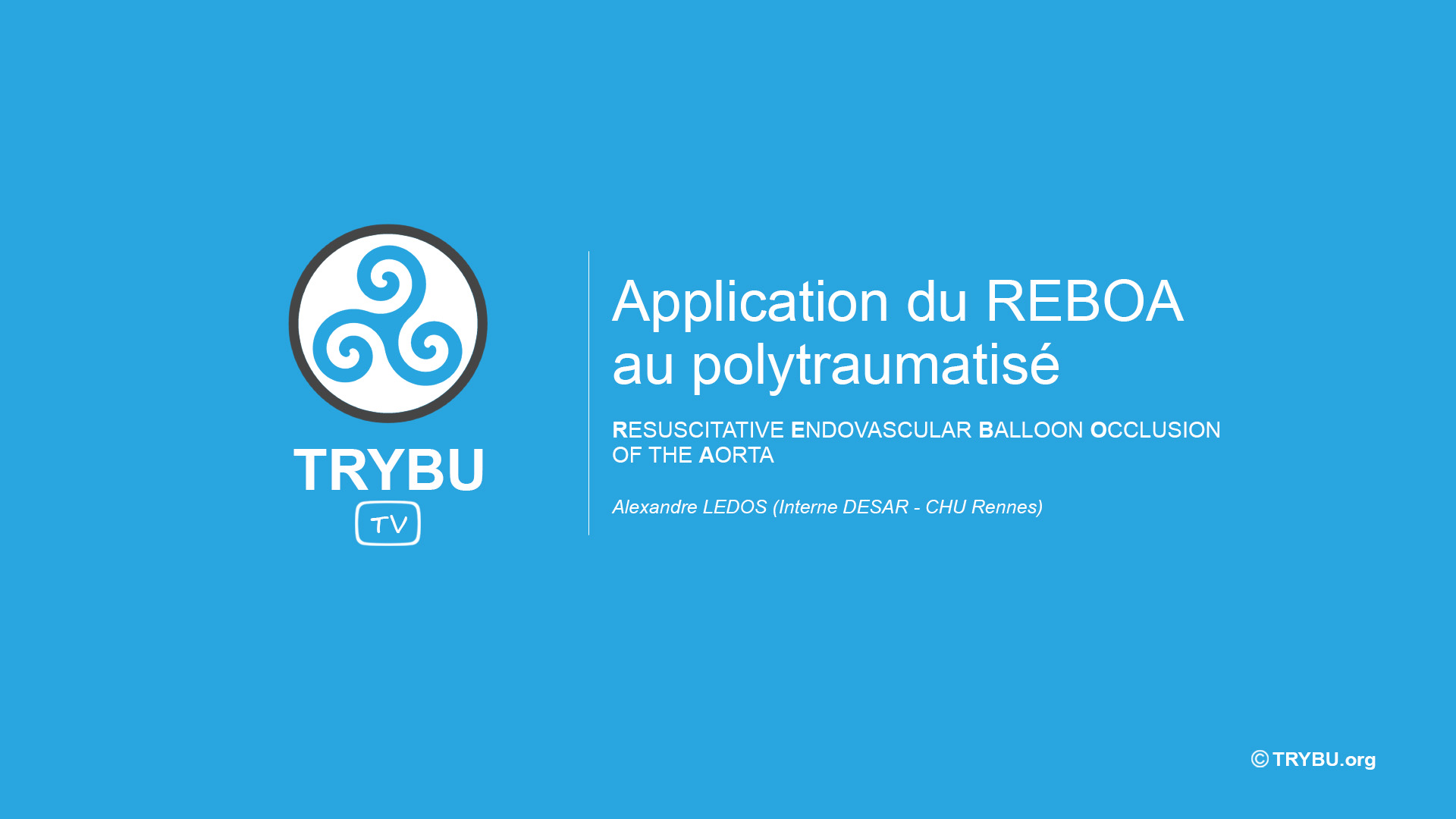 Application du REBOA (Resuscitative Endovascular Balloon Occlusion of the Aorta) au patient polytraumatisé
Publié le 17 Juin 2020
Le comité scientifique du TRYBU vous présente un diaporama commenté concernant l'application du REBOA (Resuscitative Endovascular Balloon Occlusion of the Aorta) au patient polytraumatisé.
Cette vidéo vous est proposée par Alexandre LEDOS, interne en anesthésie-réanimation au CHU de Rennes.
La présentation s'intéressera à l'utilisation du REBOA comme technique de damage control, sa comparaison avec la technique chirurgicale, sa mise en place, ses contre-indications et de la nécessité de sa gestion protocolisée.
Bibliographie
---
RETOUR TRYBU TV